Client Testimonials - [3]

Copyright 2018 James Perkins Metal Sculpture Studios. All rights reserved

Working with James on this (
Metal Sculpture)
 was great. He was able to take a very simple idea and just run with it! Happy to be a reference for James Perkins (
Metal Sculpture Studios)
. He gave me progress at every step and gave me choice as the build progressed!!!
Our (
Custom Metal Sign )
came out better than anticipated and he kept me informed every step of the way .... will definitely use him again!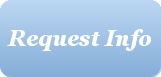 Angel, Bellefontaine Ohio

I had an excellent experience with James Perkins [ 
Metal Sculpture Studios
 ]who made a wonderful sculptured coffee table base for us. He updated me with messages and photos every step of the way and was very open to suggestions and feedback. He has great passion and enthusiasm for his work, and was a pleasure to work with.