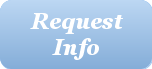 This is a Current Project for a St. Petersburg Florida Client. Marybeth was interested in a Totally Unique Abstract Fish Metal Wall Art for her Ocean Front Home. Like most Projects I almost Instinctively choose Materials and Metal Types without even acknowledging, until I started written this Post!
With every Project I pursue, I am always waiting for the Moment when all the pieces to fall into Place to create something truly Unique that my Client will absolutely Love and Ultimately, That I will too!

Marybeth and her Husband's main concerns were the Uniqueness, Size, and Overall Dimensions to fit perfectly in the Space of there Awesome Patio!......That's all!

These are the Best and Most Rewarding Projects, The one's from Amazing Clients that allow you to be Creative. It makes all the hard work and countless hours involved with Site Specific Art...... worth it!!!
After researching Florida's Native Fish Species, I ran across the " Tarpon " ( Megalops ) and immediately noticed the Metallic, Shiny, Diamond - Like scales of this Huge Fish! VERY, VERY Cool!!!!
So the 1st thing I recommended was to add a 3D like effect to this Piece to really make it Stand Out and be easily noticeable from several yards away. I honestly was not sure How I would implement this but I knew this had to be a key Element of this piece of  Metal Wall Art Decor
Then the AHHHH.... moment Finally Arrived!!!

So, The 2nd thing I suggested was to use the " Diamond-Like "  Scales of the Tarpon to OUR advantage.

This will be the 3D Effect I wanted from the very beginning.  Shape Individually cut, Marine Grade, Aluminum Diamonds Pieces into A Mesh-Like Grid and Dish them to protrude from the wall of there Patio, around 5" .

Beveling each edge of each piece to Reflect Light from Multiple Angles.

This 36" X 80" Aluminum, Copper & Silicon Bronze Large Metal Wall Decor  will be very visible to all passing by enjoying the beautiful  St. Petersburg, Florida Coastal Area!
Looking forward to posting Finished Pics very soon!

" Diamond Catch " Build Pics