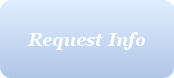 Cincinnati Ohio

   513.497.2200

Copyright 2018 James Perkins Metal Sculpture Studios. All rights reserved

Music written by Prophecy

BIO

I am a Designer, Sculptor and Artist from Cincinnati Ohio. I create unique indoor and outdoor [ 
metal sculpture
], [ 
monumental
 metal sculpture
 ], [ 
metal wall art
 ]
, [ 
metal furnishings 
]
, [ 
functional art
 ], [
site specific art ], public art installations,
 and [ 
metal decor
 ] for your home, business, galleries, sculpture gardens, house of worship, public art domains and professional settings. 
I offer a one of a kind 
craftsmanship
 in the 
Visual Arts 
and 
Metal Sculpture
 incorporating skills from traditional to contemporary 
metal crafting arts
. I seek Creative projects to develop "
heirloom
" A
rt 
and D
ecor
. 
I work with Aluminum, Brass, Bronze, Copper, Ornamental Iron, Inconel, Steel, Structural Steel, Stainless Steels, Titanium and Zinc. 

I keep 
my clients
involved and informed during every stage of our commissioned build. 
My focus is on creating "one of a kind" pieces and seek clients wishing the same. 

I look forward to beginning a project with you!