[Welding] and [Fabrication] Services

(Prototype Welding) and (Metal Fabrication Services)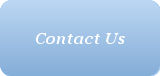 (Welding Repairs) and ( Metal Fabrication)

 Challenge Targets  provide innovative new shooting       targets that engage and challenge the shooter. 

*  Mobile Welding

* Fabrication

* Machining

* Welding Repairs

* Restaurant Cookware Repairs

* Custom Welding Services

* Custom Fabrication

* Prototype Metal Works

* Automotive Sheet Metal &       Frame Repairs

* Sheet Metal

* Structural

* Ornamental Iron

* Pipe

* Railing

* Fencing

* Entry Gates

* Historical Repairs

​* Handrails

* Tig Welding

* Mig Welding

* Stick Welding

* Brazing

* Plasma Cutting

* Machining

* Fabrication

* Polishing

* Design

* Stainless Steels

* Carbon Steels

* Aluminum

* Copper

* Bronze

* Zinc

* Titanium

* Major Dump Truck and Gravel Truck Welding Repairs and Fabrication

[Mobile Welding] and (Metal Fabrication) Services

I come from a metal fabrication background. Over the years, I've worked with hundreds of welders and fabricators. Six years ago, when I started my own business Challenge Targets, I went to Jim for our prototype and special fabrication needs. He's been doing all of our most complicated prototyping and trade show display fabrication ever since. He is hands down the most skilled craftsman I've ever met but what makes him stand out even more than that is his reliability, honesty and integrity. Most of our work is done on a time and material basis without quotes. I always trust Jim to treat us fairly.

Rachel F.

Excellent work. Very reasonable. Great communication. Can not be beat. Very thankful to have found him. Definitely will use him again. Highly recommend.

Chas D.

Talented professional welder and metal artist. Pleasant to work with, highly recommend.

Joseph E.

I think James is a great guy, and his work is of the very best, he is thoughtful, considerate, safe and does very good work, he is a professional from the go, thanks Jim.

[Automobile Restoration] / [Metal Working] & Repairs